Solaris Attachments offers a tremendous variety of new, precision components with the singular objective to improve your system performance while also reducing your costs. We believe that high-quality does not always have to carry a high cost. Our "Outrageous Guarantee" ensures that we carry all the risk while you reap the benefits of our partnership.
In order to process your request quickly and efficiently, ALL heavy equipment parts requests MUST be submitted through this form.
New, precision-manufactured replacement parts for over 250 OEMs, including:
Caterpillar®

Case®

Komatsu®

Kobelco®
John Deere®

Bobcat®

Hitachi®

Blaw-Knox®
Cedarapids®

Ditch Witch®

Doosan-Daewoo®

….and many more
Click one of the links below to jump to that section!
Click the buttons below to download our PDF guides!
Augers Bearings

Bucket Teeth

Bushings Chain

Chain and Bar Assembly

Conveyor Bar

Conveyor Chain

Conveyor Drive

Sprocket Cooler

Cutting Edge

Drag Pan

End Bit Equalizer
Exhaust Fan

Feeder Plate

Flight Bar

Floor Plate Friction and Disk Brake Gasket

Ground Engagement Tool

Grouser Shoe Steel Track Hardware

Hydraulic Cylinder Hydraulic Pump Muffler

Needle Brake Component 
Pin Poly Pad

Push Roller

Radiator Roll Pin

Rubber Pad

Rubber Track

Screed Plate

Seal Spacer

Spherical Brake Component

Sprocket Track Assembly

Track Component
Below is a small list of equipment supported within the 100,000+ SKUs offered by Solaris Attachments.
Undercarriage
Solaris Attachments offers components for your undercarriage which are designed for the OEM specifications. Our massive catalog of parts includes track chains (sealed and lubricated), shoes, rollers, idlers, and track adjustment kits. We offer new replacements parts for Case®, Caterpillar®, Komatsu®, John Deere®, and others.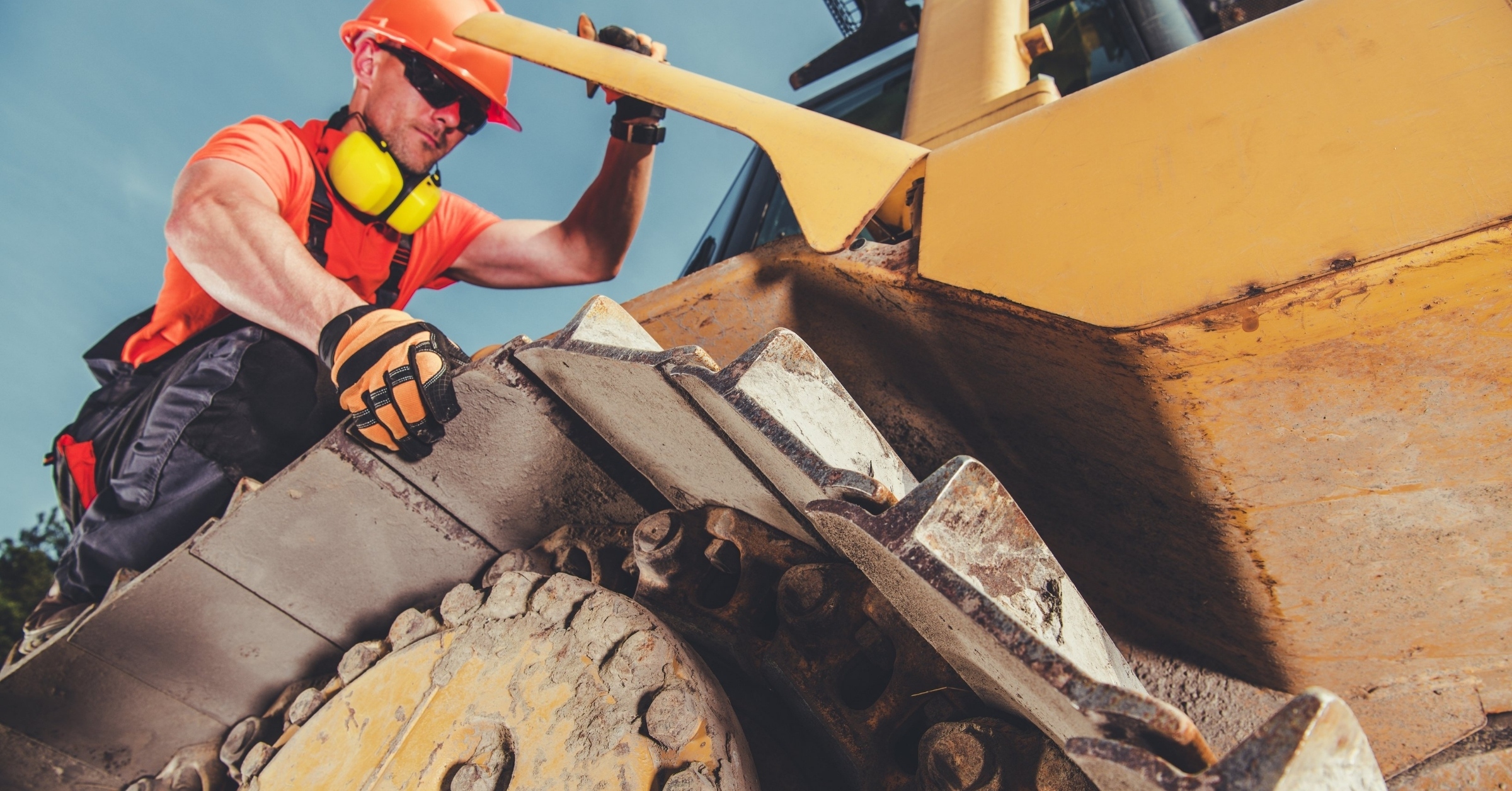 Powertrain
Solaris Attachments offers high-quality powertrain components which meet or exceed OEM specifications. We have axles, transmissions, pumps, brakes, gaskets, gears, etc for your scheduled maintenance replacement or emergency repair. Our products support equipment such as Dozers, Skid Steers, Excavators, Loaders, and many more.
Ground Engaging Tools
Solaris Attachments offers replacement blades and bucket teeth for all the major heavy equipment OEMs. We have premium-quality GET components that are manufactured to provide dependable longevity. Also, we stand behind all our products with our Solaris Attachments "Outrageous Guarantee" to remove all customer worry.
Rubber Tracks
Solaris Attachments offers the highest quality rubber tracks designed to provide better ride and steering. Our products are manufactured to specifically fit your piece of equipment. By selecting our superior quality rubber tracks, you will reduce long-term costs while increasing performance. While we know every rubber track will wear down over time, our product warranty even exceeds the OEM warranty. See what a difference rubber tracks from Solaris Attachments can make for you.
Hydraulics
Solaris Attachments offers a broad range of hydraulic components for Caterpillar®, Case®, Komatsu®, and more. We feature hydraulic pumps, hoses, gaskets, seals, cylinders, fittings, coolers, and much more. Our extensive catalog means we have exactly the hydraulic components you need, exactly when you need them. These components are designed to ensure superior performance in extreme working conditions.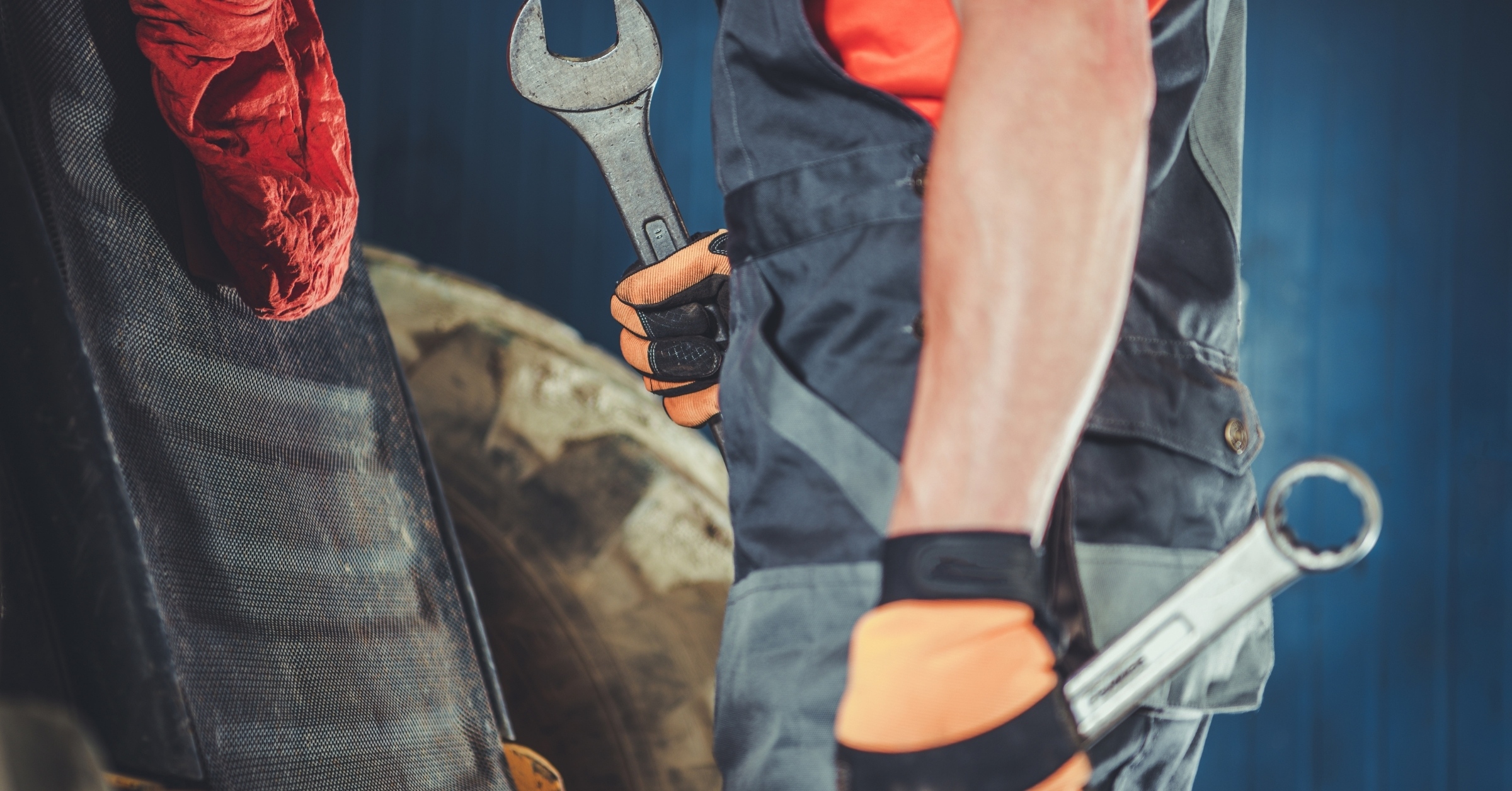 Engine Parts
Solaris Attachments offers new engine components specially designed for the heavy-duty diesel engines used to power your equipment. Our products range from complete engine overhaul kits to diesel injectors to gaskets. We understand the importance of correct fit the first time which is why our products come from ISO 9001 qualified manufacturing facilities. With Solaris Attachments, you can be sure the new engine parts will keep your machine running like new.
Pavers
Solaris Attachments offers new repair parts for the top manufacturers of asphalt pavers (Roadtec®, Leeboy®, Cedarapids®, etc). Our products are precision manufactured from the highest quality materials to reduce maintenance costs while increasing performance. We feature floor plates, conveyor chains, sprockets, augers, bearings, rubber tracks, and many other components.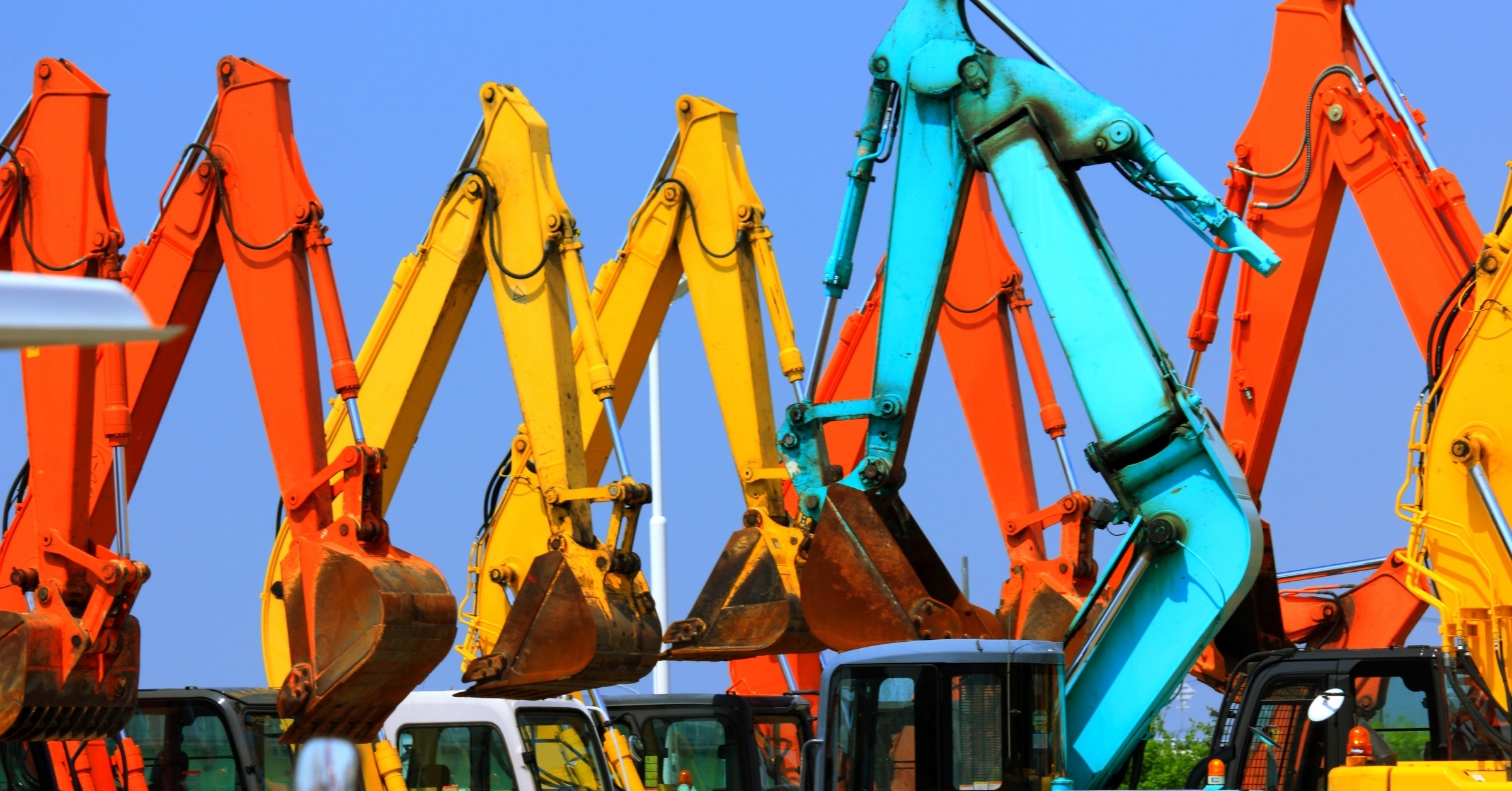 Cooling
Solaris Attachments provides precision manufactured radiators and cooling parts for all the major heavy equipment OEMs. Keeping your cooling system in top working order prevents long-term damage and costly future repairs. These specially designed components create lower maintenance costs, longer service life, and superior performance. We can ship your products within one day which gets your new parts to you as fast as possible.
Gaskets and Seals
Solaris Attachments offers a full line of gaskets and seals for your heavy equipment. Whether you're looking for hydraulic seals or engine gaskets, you can be sure our complete catalog of products has you covered. We can offer complete kits or individual parts. These components meet or exceed OEM specs for Caterpillar®, Case®, Kobelco®, John Deere®, Bobcat®, etc. 
Tires and Rims
Solaris now offers tires and rims for any heavy equipment such as tractors, trucks, dump trucks, mining trucks, wheel loaders, wheeled skid loaders, wheeled excavators and so much more. If you need that hard-to-find, unique fit, give us a call. If you need a custom rim and tire, we are the ones to help you. Whether you simply need quantity of one, low volume production or high-volume continuous production of tires and rims, we are the solution provider for you. We can even deliver your high-volume order with the tires mounted on your rims. When you run into dead-ends and answers of "out of stock", give us a call. We will find the solution for you.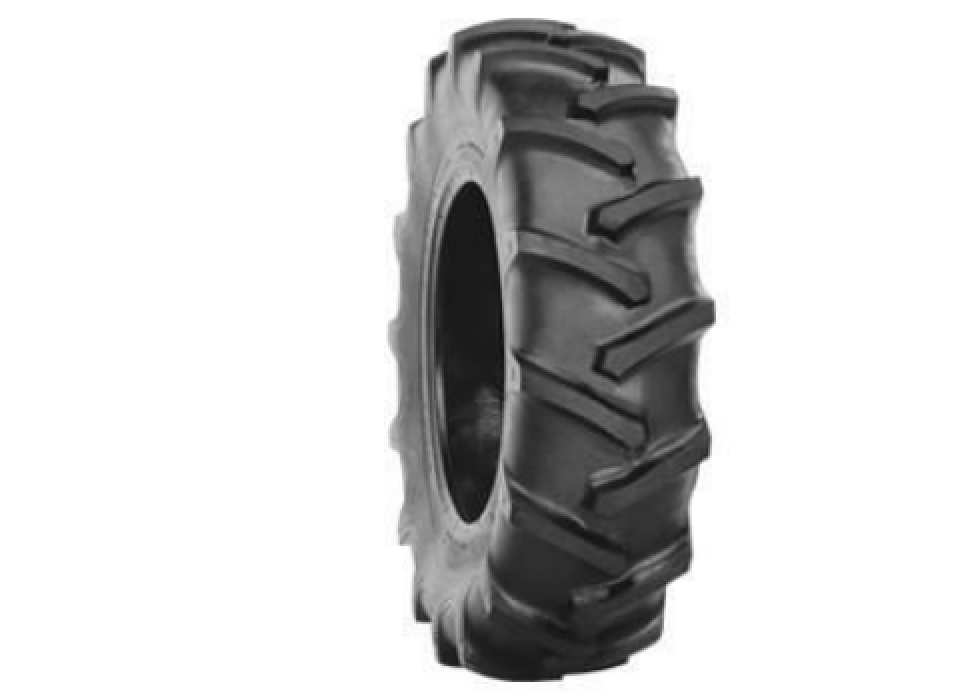 Solaris Attachment's Heavy Equipment Parts offers Muncie Power Products and Interpump hydraulic hose products. Our hydraulic hose assemblies are guaranteed to meet or exceed all industry standards and OEM requirements. Solaris Attachments is dedicated to providing superior hydraulic assemblies without the superior price tag.
Hydraulic Hoses
We understand that when your hose fails, you need it replaced right away. Machine downtime is expensive and inconvenient, and we want to help get you back up and running asap! Our hose products meet or exceed our competitors' pressure, temperature, and bend radius specifications. A superior quality hose assembly can save you time and money in the field.
Fittings
We keep a broad range of fittings in stock at our Tempe store so we are able to build your replacement hydraulic hose assembly while you wait. Common fittings such as JIC, ORFS, BSP, and more are available today – and if your requirements are for specialty fittings, we are able to get those unique assembly needs are completed within a few days.
Assemblies
Our complete line of hose (braided or spiral) and one-piece fittings are specifically designed to INTERconnect for superior performance. At Solaris Attachments, we use the newest technology specially calibrated to deliver top-quality results every time. Our obsession with customer service means that we care about getting you fast, affordable, superior-quality hydraulic hose assemblies – almost as much as you do.
Case
Caterpillar
Hitachi
Kobelco
Komatsu
John Deere
Pin & Bushing GRP
AXI
Aces
Aichi
Airman
Aliva
Allatt Champion
American Auger
American Drill
Ammann
Angel
Antec
Aros China
Dynapac
Eckart
Elletro
Enteco
ETEC
Eurocat
Eurocomach
Eurodig
Eurotom
Eurotrac
Fabtek
FAI
FDI Sambron
Fercad
Fermec
Fraste
Fresia Rampicar
Furukawa
GEHL
Geoprobe
Morooka
Morrish
Multidrill
Mustang
Nagano
Navigator
Neinl
Neusson
Neusson Wacker
New Holland
Nihon Flex
Niko
Nissan
Nissan (Mini EX)
Nissan Hanix
Nordmeyer
Nozawa
O&K
Octopussy Hinowa
Ormac
Unkauf
Upright
Utex
Vedi Elenco
Venieri
Vermeer
Vogele
Volvo
Warner
Winbull
Wirtgen
Yamaguchi
Yanmar
Yashima
Ygry
Yuchai
Yutani
Zavattini
Zeppelin
Zntsis Brzesko
Astec
Asv Positrac
Atex
Atlas
Atlas Copco
Atn
Ausa
Avant-Techno
Bamby & Co
Bandit
Baraldi
Baratti
Barber Greene
Basket
Bastei
Belle
Benati
Benfra
Benny
Bentrac
Geotool
Gilcrest
Grillo
Grundodrill
Grundohit
Hainzl
Hanix
Hanix (Nissan)
HCC
Hematec
Hinowa
Hitachi Morooka
Hitachi-Zaxis
Hokuetsu
Holmac
Holman
Holmed
Honda
HS Penta
Huki
Pactrac
Palazzani
Paus-Hermann
PAVS
Pazzaglia
Penta Moter
Piccini
Polaris (ASV)
Powerfab
Powerhouse
Pressoil
Rampicar
Ramrod Taskmaster
Rayco
Renders
Roadtec
Rock
Rossi
Rotomax
Sambron
Beretta
Bertani
Bitelli
Bizawa
Blaw-Knox
Bobcat
Bomag
Bonne Esperance
Bormor
Boxer
Brokk
Cameca
Cameco
Camisa
Canal Sud
Canycom
Carlson
Carmix
Carrier
CarrierS
Hydro Rain
Hyundai
IBEA
IHI
IMEF
IMER
Ingersoll Rand
Iseki
Iwafuji
JCB
Jolly MiniCarrier
Kaidi
Kato
Kubota
Leeboy
Leo
Libra
Libra Compact
Liebherr
Linkbelt
Samsung
Sandqueen UK
Sato
Satvia
Scattrack
Schaeff
Sedidril 2000
Shin-Toa
Showa Aircraft
Silla
SMC
SMC Sandhurst Mfg
SOMA
Streck
Sumitomo
Superior
Tadano
Takeuchi
Tanaka
TCP
Cat BG
Cedar Rapids
Chieftan
Chikusui
Class
CME
CMI
Comeca
Comet
Commander
Comoter
Compare Holman
Cormidi
Dimex
Ditch Witch
Dodich
Domine
Doosan – Daewoo
Drago
Dresser
Lumesa
Lutes
Macmotor
Madill
Madro
Maeda
Mait
Manitou
Massey Ferg
Maweco
Maxima
MBU
Menzi Muck
Messersi
Miller
MiniCarrier
Minimustang
Minitrack
Mitsubishi (Cat)
Mopas
Tecniwell
Tekna
Terex
Terra Jet
Terrabor
Terramac
Terramite
Teupen
Thomas
Tigercat
Timbco
Timberjack
Tokyu
Toro Dingo
Track Star
Trackmaster
Trax
TTUK Ltd
TZ
Unimov