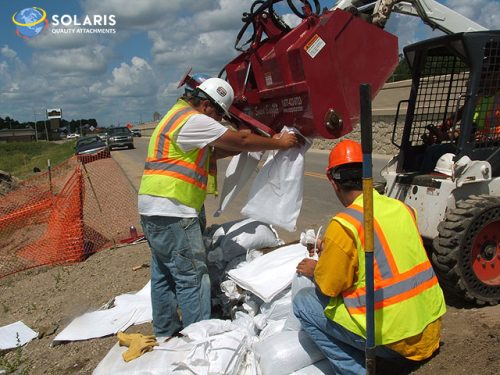 Speed Bagger Attachment for Skid Steer
The Solaris Speed Bagger is an amazing stand-alone Skid Steer attachment that collects sand and material very quickly, just like a bucket, and disperses it in seconds with great accuracy and safety. Fill bags, fill barrels, fill any container accurately or use it to disburse material on surfaces! Fits all skid steers with a universal quick-attach plate. 
The perfect attachment for lowlands with flash flooding and overflowing waterways: You can pack bags of sand far more rapidly with this Skid Steer attachment than anything else. And it's not only for sand – any material, like gravel, dirt, or rocks will fit and can easily be dispersed into barrels or simply dumped accurately through two openings.