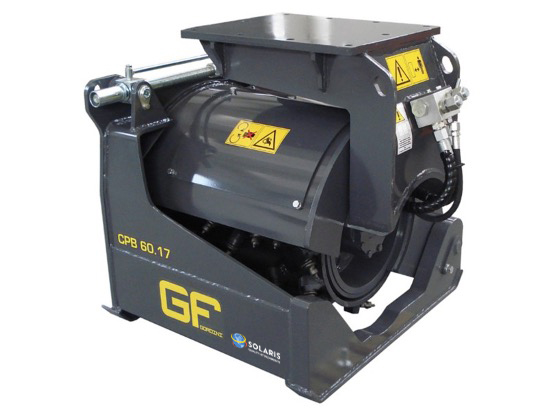 Solaris Roadline Attachments for Excavators
Solaris offers a variety of exciting, high-quality Roadline attachments for skid steers, excavators, backhoes, and wheel loaders. These include heavy-duty cold planers and swinging planers for milling work. We also offer a number of sweepers with collection buckets as well as a line of industrial sweepers for virtually every size machine and every type of project. Our angle brooms are highly durable and additional bristles are always available. For the telecom industry, please check out our wheel trencher options – a clean & efficient way to dig a narrow, yet deep enough trench for telecom lines, while minimizing disruptions to traffic.
Looking for Skid Steer Roadline Attachments? Click Here
▼▼▼ SCROLL DOWN TO LEARN MORE ▼▼▼
Meet Our Roadline for Excavator Attachments
Whether you're a milling contractor or a general contractor, you will benefit from our high-quality, reliable road line attachments, especially at prices and availability times that are welcome in today's marketplace.
Whether you are seeking a skid steer attachment, excavator attachment, backhoe attachment, or tractor attachment, you can count on the Solaris minimum 2-year warranty for all hydraulic attachments when you purchase from us.
Our headquarters and customer service representatives are all based in the US, as are our assembly plants and warehouses.
Meet Our Roadline for Excavator Attachments: