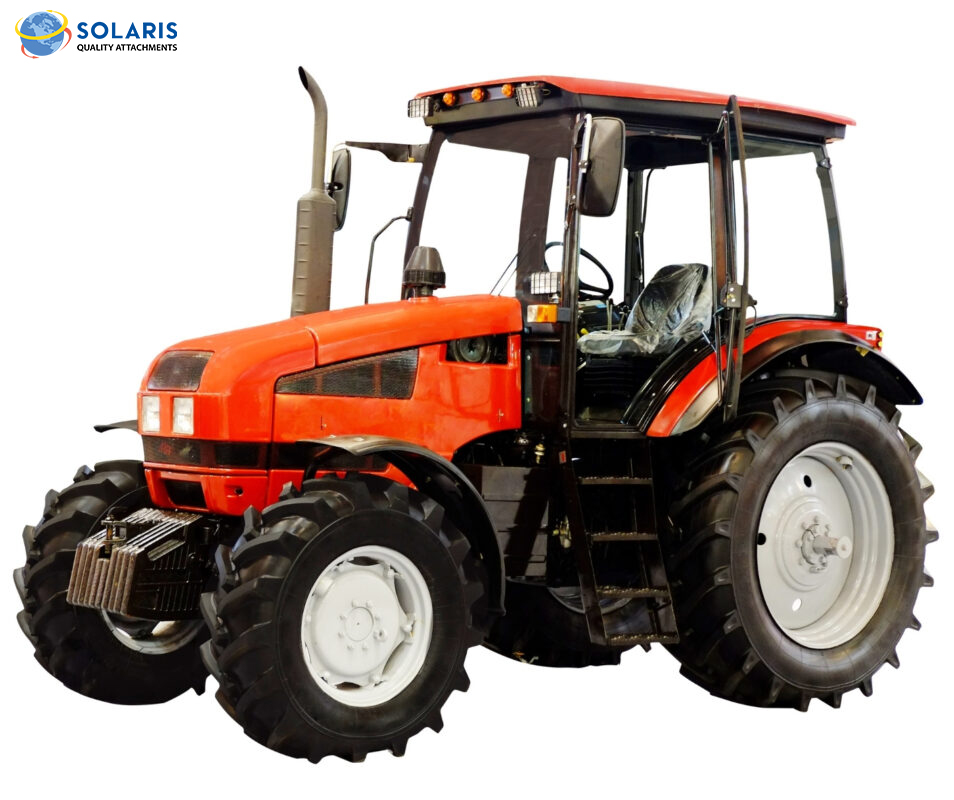 Product Line // Tractor Attachments
The tractor is most commonly used as a farm machine and offers a high amount of torque at lower speeds. Solaris Attachments offers attachments for the front and the back of the tractor. If a tractor is equipped with loader arms or forks and a universal quick-attach adapter, then many of our skid steer attachments may fit that tractor. If you are looking for tractor attachments for the front of your tractor, then please visit our skid steer attachments section.
▼▼▼ SCROLL DOWN TO LEARN MORE ▼▼▼
Meet Our Line of Tractor Attachments!
With the new technological developments in the industry, the tractor has become more efficient and versatile. Solaris offers several attachments for the Cat- I and Cat-II, 3-pt. hitch tractor. The difference between a Category-I and a Category -II Tractor is: the lower lift pins are 7/8″ in diameter, and the top link pin is 3/4″. The Category-I hitch is used on tractors from 20-45 hp. A Category-II is 32″ wide. The top link is located 24″ above the centerline between the two lower lift pins.
For the back of the tractor, we offer a variety of attachments for the PTO (Power Take-Off Shaft) where a motorized attachment is driven by the tractor's motor, or mechanical attachments that attach to the 3-Pt. Hitch of the tractor and are pulled.