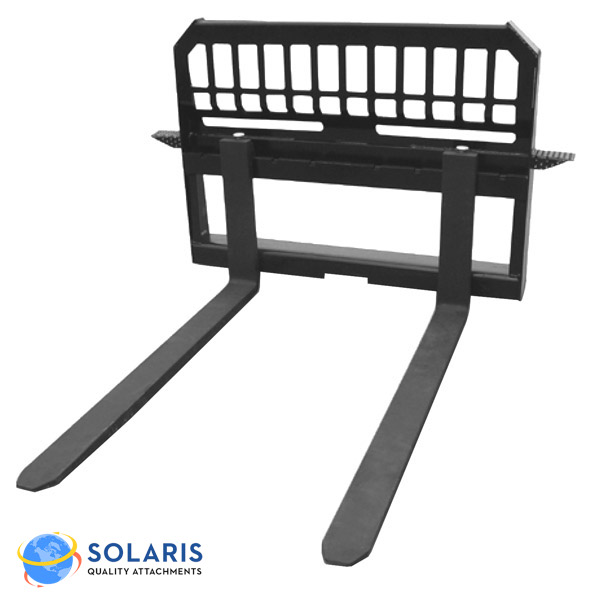 Pallet Fork Attachment for Skid Steer
Solaris Attachments offers, US-made, three different-sized Skid Steer pallet forks: 48", 60" and 72" tine lengths. Out heavy-duty Skid Steer pallet forks are forged with a 3 to 1 strength factor. Every order includes the carriage and a set of forks with a Universal Skid Steer Hitch.
Forget costly rental fees or an investment into a forklift. Call Solaris Attachments today for a quote on your Skid Steer Pallet Forks or fill out the form below.