Product Range // Grab-N-Drive Post Pounder/Pile Driver
Solaris Grab-N-Drive Post Pounder/Pile Driver
The Grab-n-Drive Post & Pile Driver model GD30S is the most popular model as it fits most 4.5 – 9-ton excavators and full-size skid steers.
The equipment includes:
Blank Mounting Plate (bolt-on)

Chain Box & 10ft chain

Standard post driving tool (tapered cup type)

Standard chisel

Standard hoses – 6ft long

Tool holder for spare tools

Mounting position for diverter valve

Powder coated in green/yellow

Safety decals

CE Certification
For mounting of the Grab-n-Drive to your excavator, you will need to weld/install the bracket ears onto the provided mounting plate or a custom quote can be provided in most cases.
For the skid steer, the rail system and universal coupler plates are needed for installation. 
The Grab-n-Drive line has the ability to be operated with one or two auxiliary hydraulic circuits. Machines with one circuit will require a diverter valve and control kit for proper operation. We offer a diverter valve with control Kit (12 volt/ 32-foot cable) for an additional cost if needed.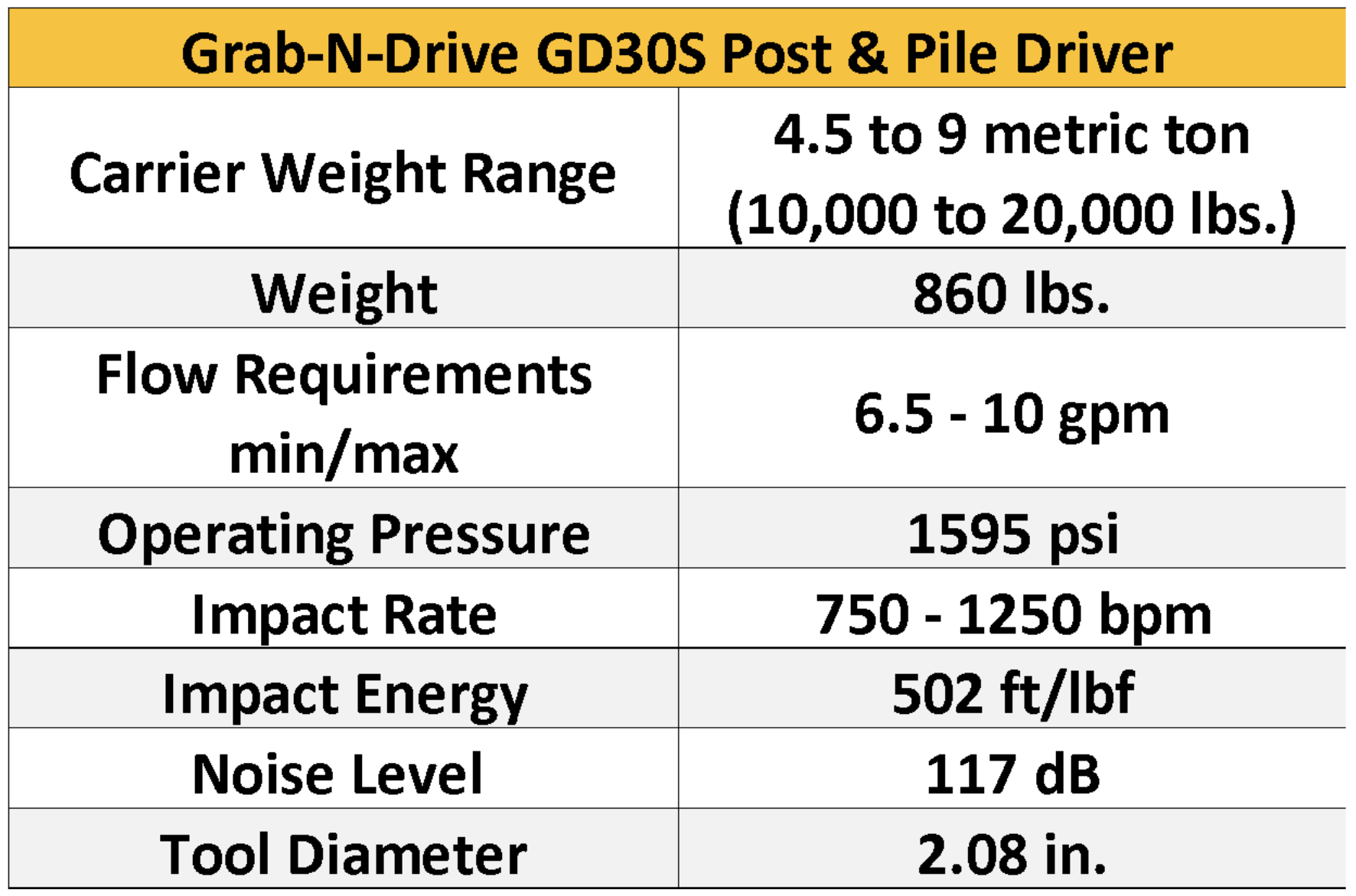 Don't forget about our financing options! Click Here for more information and discover all the different options we make available to make this a worry-free investment.