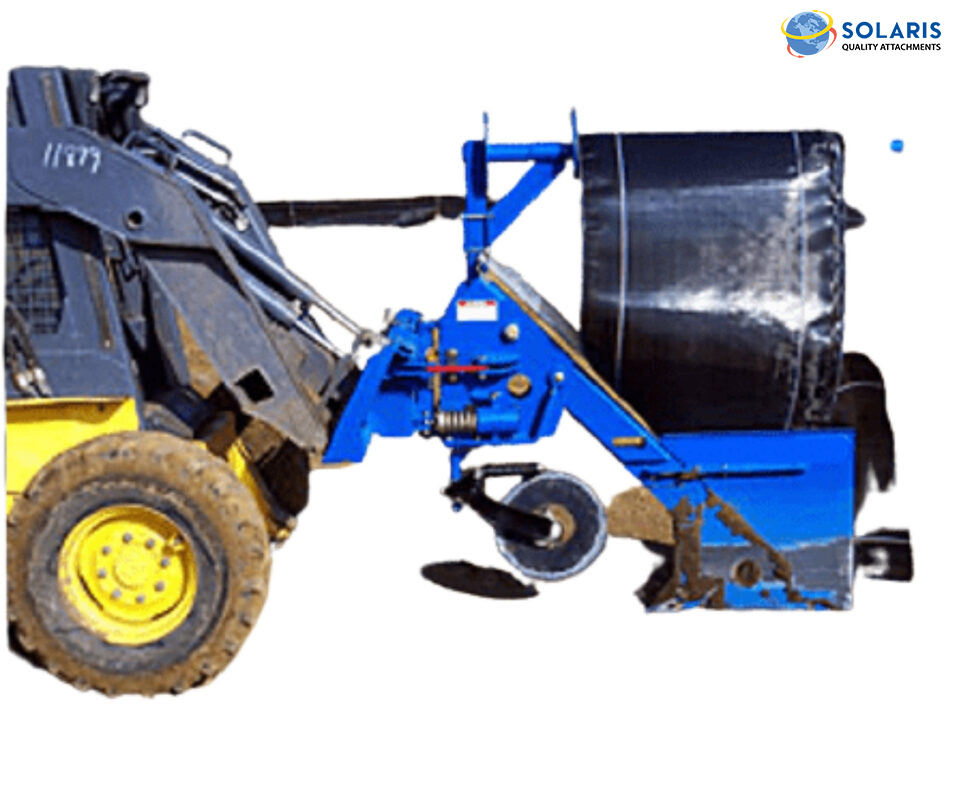 Silt Fence Installer
Instead of trying to trench a Silt Fence in and manually placing it by hand, backfilling, etc. – simply slice it in efficiently with the Solaris Silt Fence Installer! Preventing storm water from spreading is a lot faster when using our installer because the machine precisely places the geotextile fabric into the ground, so you don't have to manually do it. You can trust the fence will be durable and well-secured.
Our fence installers can attach to a skid steer or tractor. On the tractor, you have the option of pulling the silt fence installer on the 3-Pt. Hitch (Cat-I and Cat-II tractors) or place it on the quick-attach if your tractor is outfitted with brackets and a universal quick-attach plate. Ask us about placing the silt fence installer at the end of a stick of an excavator! We offer custom solutions to make that possible for fence jobs that need to go behind guard rails and/or steep slopes.
This is truly a hassle-free way of preventing stormwater from overflowing because this installer slices through the dirt and installs the fence in a very short amount of time. It can handle the toughest applications – no wheels or moving parts are required to transition the geotextile fabric into the ground. The installer knifes the fabric into the ground without a fold, which allows the entire width of the fabric to be utilized. You can install thousands of feet per hour down to any depth you choose to a maximum of 20 inches.
Fill out the form below or give us a quick call to let us know what make & model of machine you have, so we can provide you with a quote for one of our quality Solaris Silt fence Installers right away!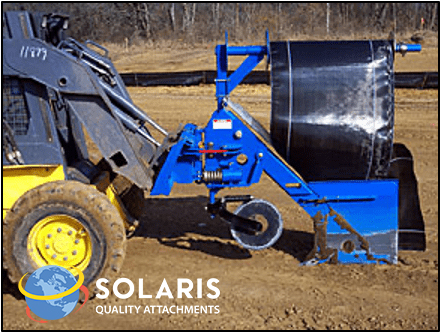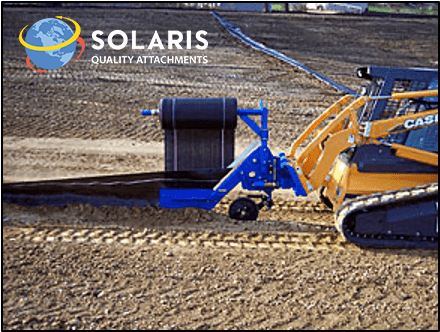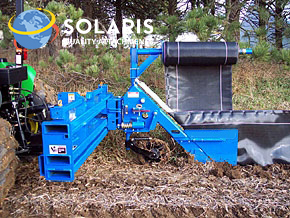 Ready to get a quote? Fill out the form below: