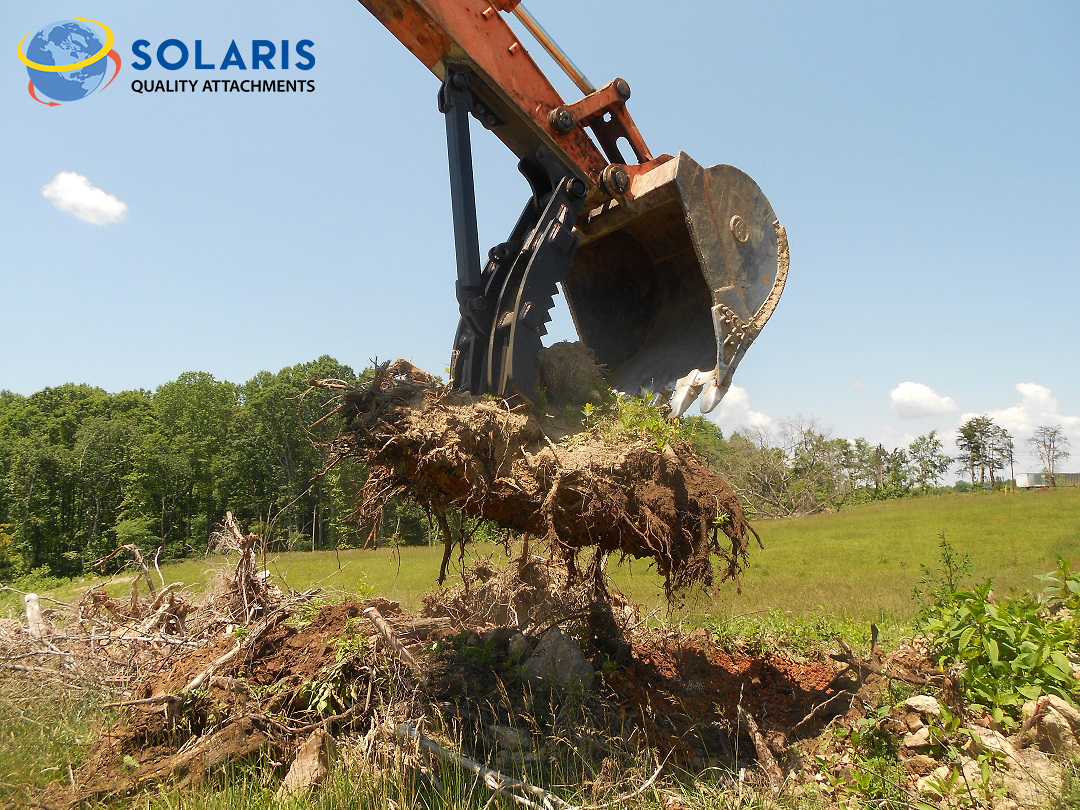 Solaris Manual & Hydraulic Thumbs
Thumbs are attachments that are welded to the back of the dipper stick of an excavator. Essentially, their function is to turn the excavator from a digging machine into a material handling machine, acting much like the thumb on your hand. We offer thumbs for all-size excavators and backhoes. Excavator's thumbs are offered in mechanical or hydraulic format.
A mechanical thumb is typically set into a specific position prior to beginning a project. Usually, there are preset slots in which a pin is inserted in order to secure the thumb in a fixed position for the duration of a job. Hydraulic thumbs are much more versatile. The operator can manipulate the thumb to open and close the bucket while picking up logs, debris, pipes, rocks, concrete, and other material that would not ordinarily fit into the bucket.