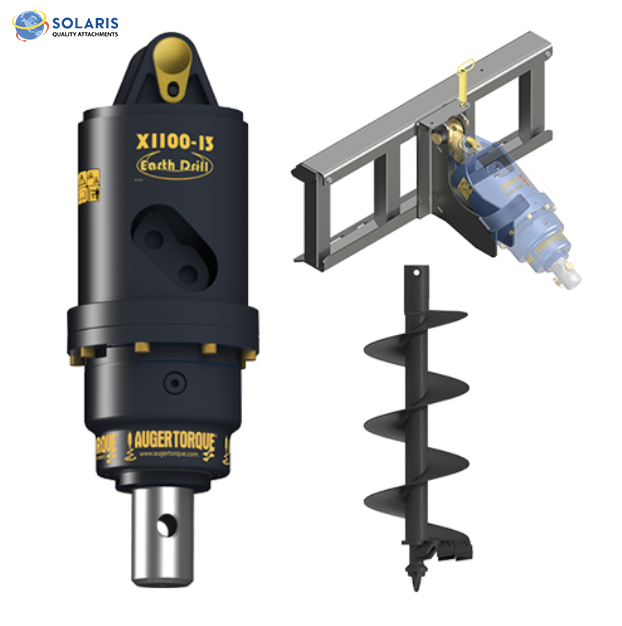 Solaris Auger Torque Drives and Bits: Your Ultimate Solution for Efficient and Reliable Digging
When it comes to tackling excavation tasks with precision and efficiency, having the right equipment at your disposal can make all the difference. Solaris Auger Torque presents a range of Auger Drives and Bits designed to offer the long-lasting, dependable performance you need. With high-quality hydraulic motors, oversized output shaft bearings, and the use of premium materials, our Auger Drives and Bits are engineered to outperform the competition and meet every digging need.
Choose Your Machine Type:
Solaris Auger Drives: Unmatched Quality for Longevity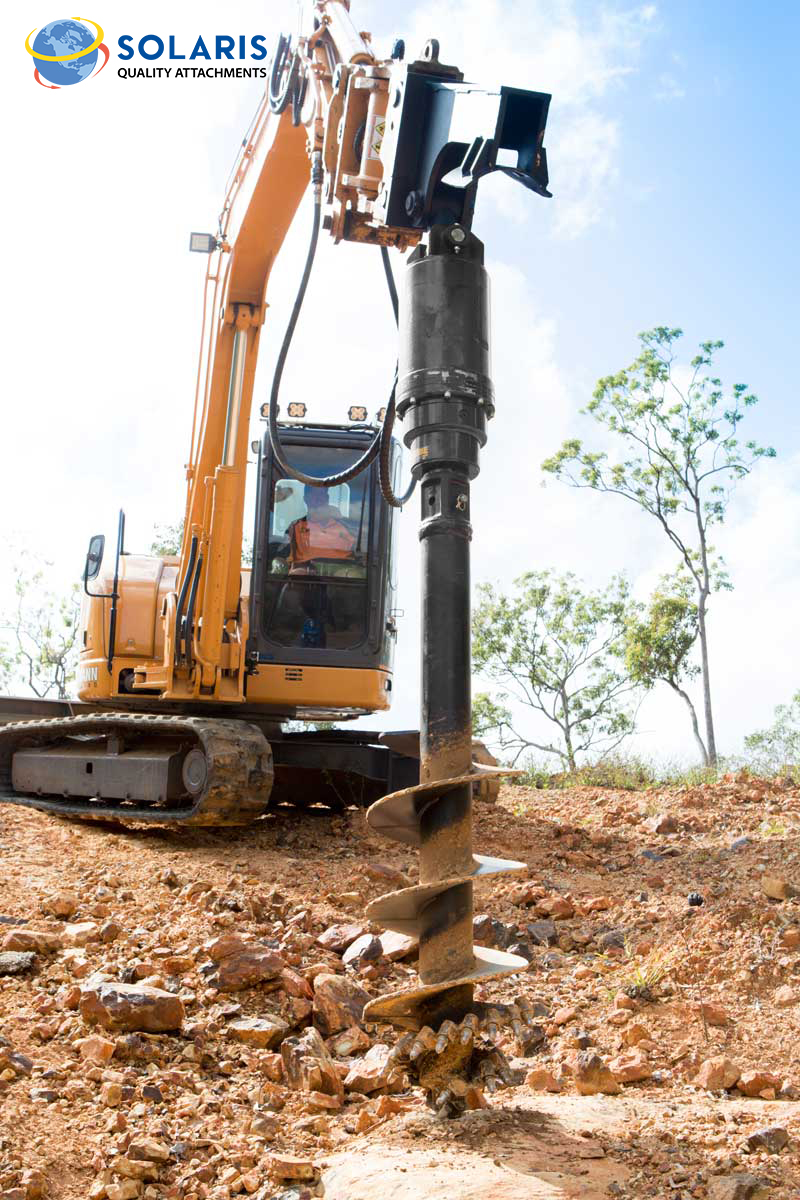 At the heart of our Auger Drives lies a commitment to quality that sets us apart from the rest. We understand the demands of excavation and drilling work, and that's why our Auger Drives are built to last. Here's what makes our products stand out:
1. High-Grade Hydraulic Motors
Our Auger Drives feature top-of-the-line hydraulic motors, ensuring efficient power transmission and reliable performance in the toughest conditions. You can count on them to get the job done, time after time. That's why our planetary gear systems are covered under warranty for six years!
2. Oversized Output Shaft Bearings
Unlike our competitors, our Auger Drives come equipped with output shaft bearings that are 50% larger. This robust construction enhances durability and minimizes wear and tear, making them a smart, long-term investment.
3. Premium Materials
We use only the finest materials to construct our Auger Drives and Bits. This commitment to quality ensures that our products can withstand the rigors of excavation work and deliver consistent results.
Our Auger Drives are the Pinnacle of Versatility
Solaris takes great pride in offering an extensive range of Auger Torque Drives and Bits, providing you with unmatched versatility for all your digging needs. Our products are engineered to work seamlessly with various makes and models of parent machines, making them a versatile addition to your equipment lineup.
Whether you're using excavators, skid steer loaders, telehandlers, backhoes, or truck cranes, our Auger Drives and Bits are up to the task. They can drill widths ranging from 100mm (4") on smaller machines to a whopping 2.4 meters (94.5") on larger ones. With the right extensions and the correct auger drive, you can achieve depths of up to 12 meters (40'). 
Our in-house manufacturing capabilities mean that we can customize our Auger Drives and Bits to your exact specifications, tailoring them to suit your specific machine and job requirements. This flexibility ensures that you have the right tools for the job, no matter how unique or challenging.
Solaris Auger Bits: A Solution for Every Task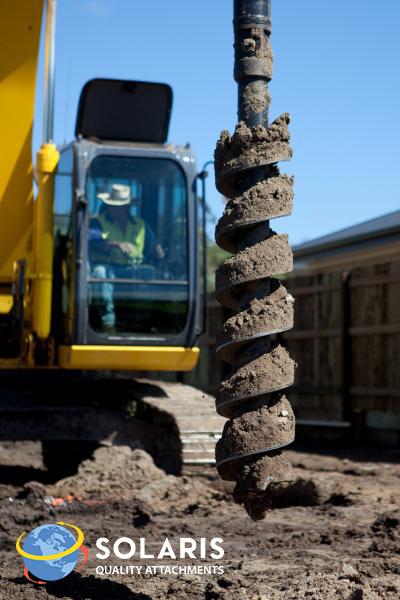 The versatility of Solaris Auger Torque Drives and Bits extends beyond compatibility with various machines. Our range of attachments allows you to easily switch between tools, depending on the job at hand. This adaptability ensures that your Auger Drive will deliver consistent, reliable performance across a wide range of applications.
Whether you're drilling post holes, creating holes for fencing, installing signposts, erecting post-frame buildings, digging foundation footings, or setting light and utility poles, our Augers will tackle the task with ease. With Solaris Auger Torque Drives and Bits, every job you take on is destined for success.
Invest in Efficiency and Reliability when You Purchase Our Auger Drives & Bits
When you choose Solaris Auger Torque Auger Drives and Bits, you invest in equipment that stands head and shoulders above the competition. Our decades of experience in engineering and manufacturing augers have made us a trusted name in the industry.
Experience the ultimate in excavation efficiency with our Auger Drives and Bits, designed to provide you with the longevity, adaptability, and reliability you need for every project. Don't settle for less when you can have the best—choose Solaris Auger Torque and elevate your digging capabilities today.
We also offer Auger packages that include everything you need to get started!
Give us a call today: (888) 754-3609