Browse our Harford Safelock Buckets
Unsurpassed for quality of construction, all Harford excavator buckets are made in the UK from only the best materials, ensuring they are strong, durable, and long-lasting. We have a wide range of standard buckets and specialized buckets. No matter the job, we're bound to have the right tool for you.
Buckets contain additional wear material in the base edge and bottom wear strips
Available for ALL makes and models of backhoes and excavators
Standard Widths from 12" to 36"
Gallery: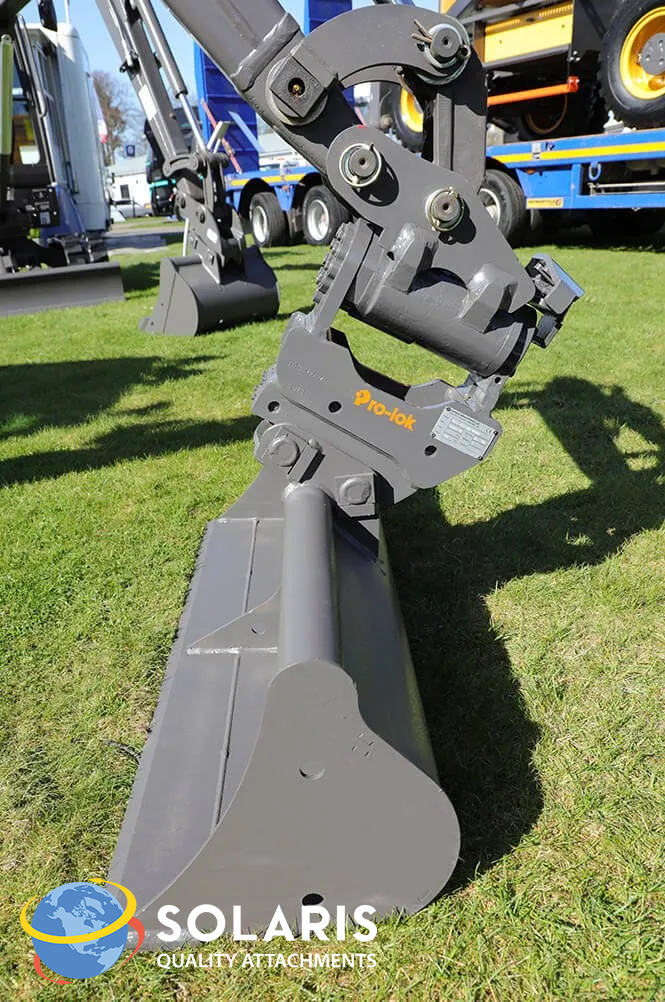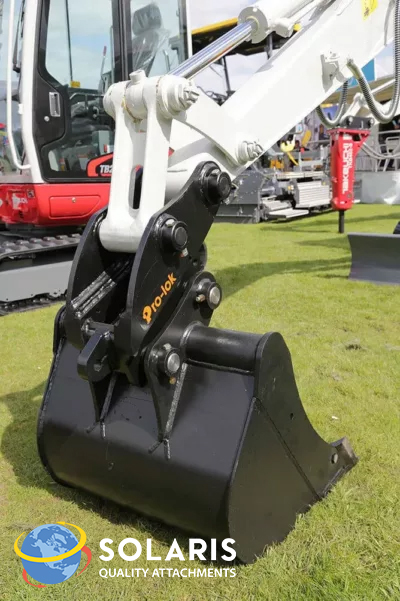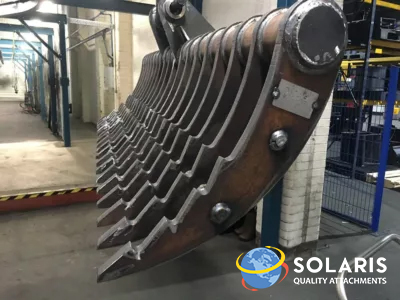 Easily de-coupled and turned 90 degrees, so you save time – the bucket turns, not the machine! Designed specifically to enhance the performance of our unique Uni-Lok Tilt®, the 4-pin design offers greater flexibility in complex applications.
Made specifically for the Harford Safelock® Dedicated Quickhitch System to maximize breakout force and prevent interference with the machine.
Made with wear-resistant steel for maximum strength. Ideal for breaking up hard surfaces, dislodging rocks from topsoil, pulling up tree roots and wrecking. Removable tips are standard.
Perfect for recycling and landscaping applications, separating rocks and large objects from the soil. Tine spacing can vary to your specs!
Reinforced side plates for strength and durability plus a sleek side profile make this bucket move more swiftly through the ground and release material quicker than a conventional grading bucket. Combine it with a Harford Tilt Coupler for a perfect landscaping system or road grading – whatever needs fine grading at all angles and tilt up to 90 degrees left or right. Available for up to 9 tons for standard pick-up of Harford Safelock® System.
A special style Safelock Bucket with a square hole for specific excavation projects.
Perfect for forming new ditches and trenches or opening badly blocked ones. Large capacity and narrow cutting edges give excellent ground penetration.
With thicker tines and wider spacing, the Land Clearing Rake is built to handle the extra power needed for heavy-duty jobs such as removing tree roots.