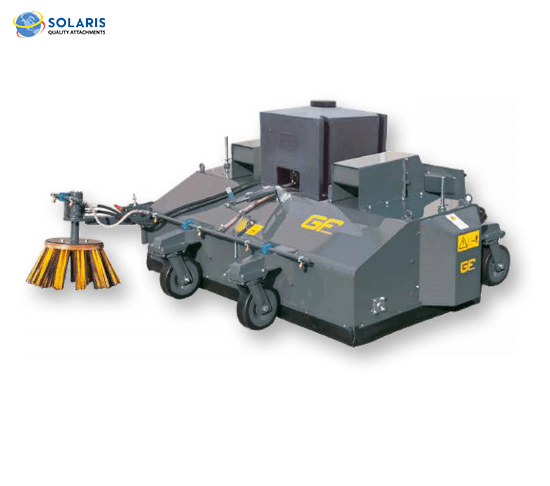 Product Line // Solaris Industrial Sweepers for Skid Steer Loaders
Solaris Attachments now offers six different models of industrial sweepers for skid steers, wheel loaders, backhoes, forklifts, and telehandlers. With each model, you will enjoy performance, reliability, and durability. Each model features four, heavy-duty, 360-degree pivoting steel front wheels to prevent unnecessary wear & tear. These sweepers are designed for indoor and outdoor use. This system is fully hydraulic, including the collection bucket opening.
▼▼▼ SCROLL DOWN TO LEARN MORE ▼▼▼
Meet Our Industrial Sweepers for Skid Steer Loaders
Solaris Industrial Sweepers
If you are looking for a reasonably priced, durable industrial sweeper with a floating linkage that will last you many years, this is the one! These skid steer attachments are made to work 24/7/365 and will increase your productivity. Rental dealers will benefit from these industrial sweepers as well due to their reliability and heavy-duty construction.
Speak with one of our attachment consultants today!
We offer six different sizes that can fit any skid steer, articulated loader, forklift, wheel loader or telehandler. Whether you have a standard flow, hi-flow or older skid steer, we offer the perfect industrial sweeper for your needs.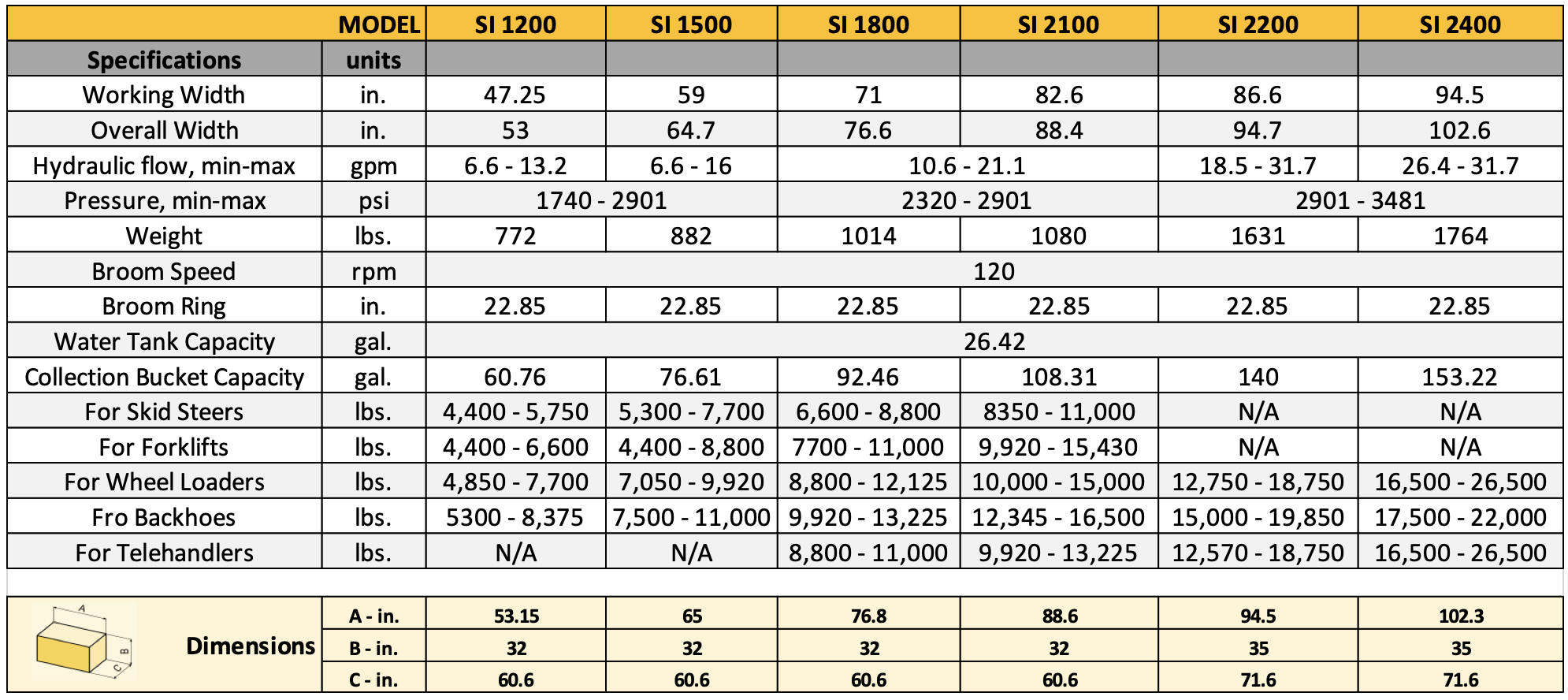 Solaris Industrial Sweepers Key Features:
360 degree pivoting front wheels
Collection bucket w/tilt hydraulic cylinder
Fully hydraulic machine incl collection bucket
Floating linkage on the ground
Sprinkler w/water tank
Hoses included!