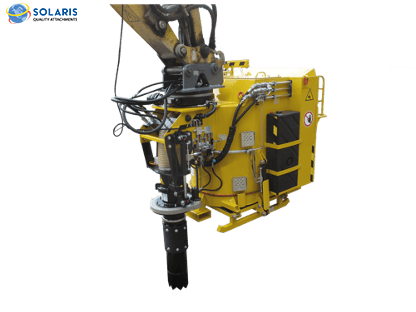 tinbin TC2 Vacuum Excavation Attachment
Turn your excavator into a suction truck with the tinbin TC2! It rotates to get into those tight spots unreachable to a hydro-vac truck and allows you to dump on site. Avoid long wait times of trucks and maximize your machinery utilization with the revolutionary new dry vac excavator attachment.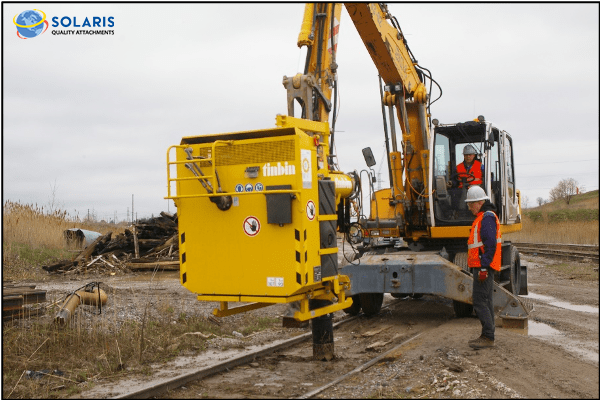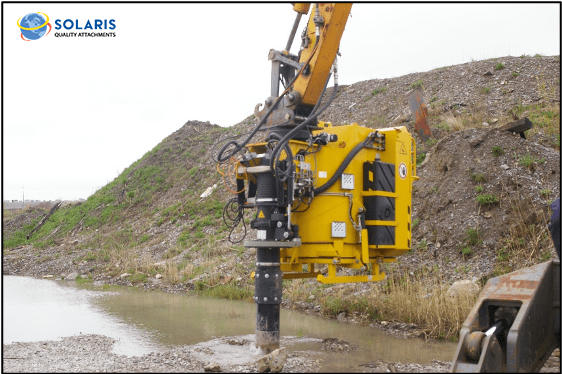 The tinbin TC2 revolutionizes the excavation industry with dry-vac capabilities, extreme portability, and reduced operating costs! This handy attachment could potentially replace hydro-vac and dry vac trucks. Engineered and manufactured in Germany, this highly durable machine will provide years of low-cost operations and amazing versatility.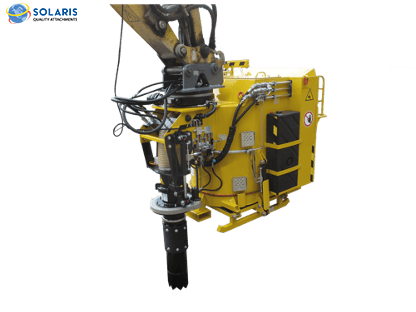 No wasted time
No environmental fees apply to spoils
Dry excavation
Spoils dumped on site
Low-cost solution
No licensing needed
Low maintenance costs
Highly adaptable
Avoid weight limits
Quiet operation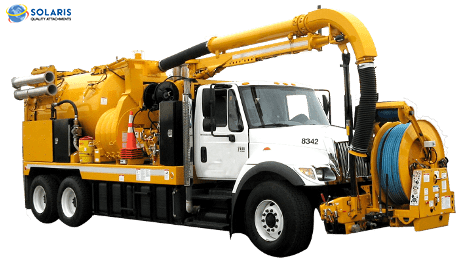 Time-consuming
Environmental fees apply to spoils
Needs refilling with water for every load
Spoils taken off site
High-Cost Solution
Needs Licensing & Registration fees
High maintenance costs
Not very adaptable
Weight limits apply
Noisy operation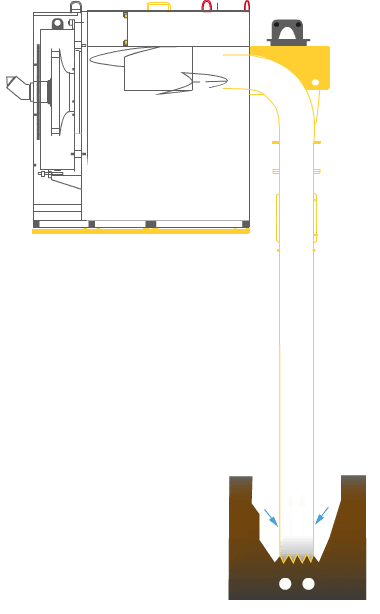 The tinbin TC2 allows you to excavate quickly, cleanly, and precisely. Dry suction excavation means you can dump on-site and avoid slurry disposal charges. Air is non-conductive and allows you to stay on-site longer, boosting productivity!
The tinbin TC2 is a hydraulically driven, pneumatically functioning suction device that attaches to your excavator The TC2 has the ability to suck mineral building materials, ground and gravel etc. via a concentrated vacuum and is perfect for a variety of jobs in rail construction, landscaping, municipal work and excavation.
The radial ventilator generates a strong airflow, with which the material is carried into the container chamber from here the material can be dumped on-site or into a bin. The TC2 model brings new innovations like dust suppression and a cylindrical container to improve dumping! One amazing benefit of the TC2 is that it is an uncomplicated and economical alternative to manual labor.