Snow Removal Attachments for Skid Steers
Be prepared for winter weather with the toughest equipment from Solaris Skid Steer Attachments — ready to battle any winter blizzard coming your way! We offer six different skid steer snow removal attachments, both hydraulic and mechanical for specific or general snow removal needs.
What sets Solaris Skid Steer Snow Removal Attachments apart from the competition is that it is 100% made in the US with all US parts and US Steel. Many companies will claim "made in the USA" for their skid steer attachments when it is only "assembled in the US". With Solaris Skid Steer Snow Removal Attachments, you can count on it actually "made" in the US through and through. We use thicker steel, more durable augers, the best pumps for snow blowers, the best components for skid steer attachments you can find anywhere! Just compare the weight of our Solaris Skid Steer Snow Removal Attachments to the same skid steer attachments the competition offers and you will find that ours are heavier – and for good reason: The Solaris Skid Steer Snow Removal Attachments are made for life, not just for one season.
Please view our video of the powerful snow blower skid steer attachment which will disperse snow up to 25 feet away! Our extra-large snow buckets provide you with great efficiency in removing any type of snow as quickly as possible. Reasonable prices and reasonable lead times.
Please let us know what make and model machine you have when you fill out the form below, so we can send you a quote right away or simply give us a call! We woud be happy to help you on the phone!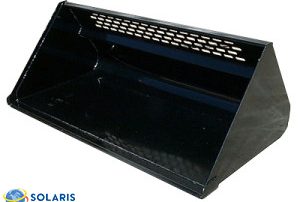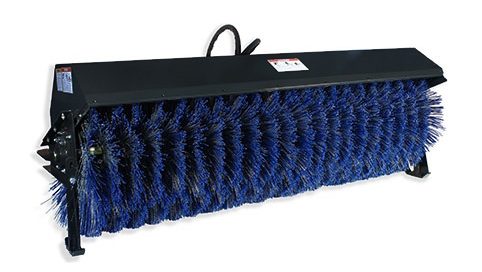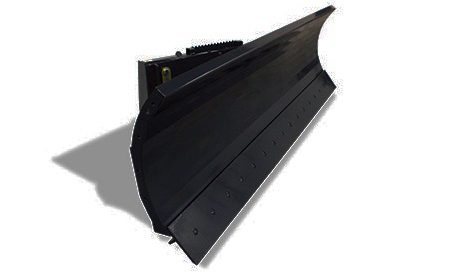 Hydraulic Angle Snow Blade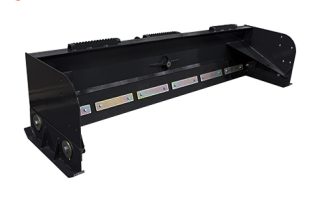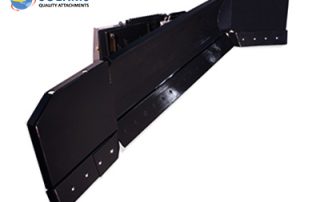 Hydraulic Snow Blade Pusher Combo Attachment