Wood Shear Attachment for Excavators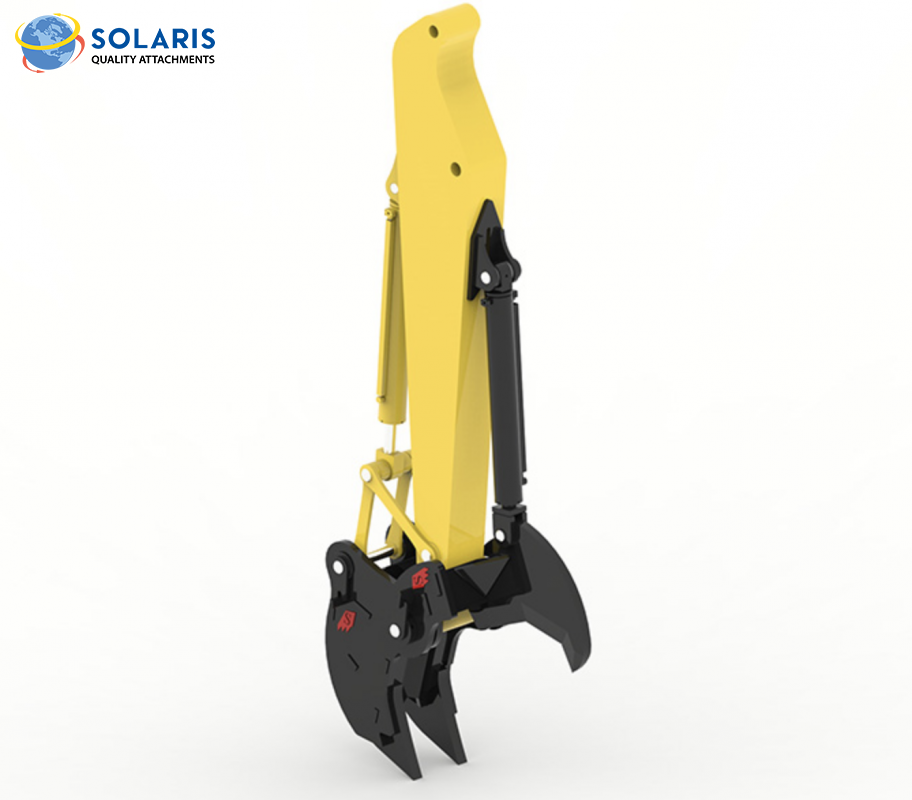 The Solaris Wood Shear is offered for Excavators starting at 40,000 lbs. and up to 79,000 lbs. There is no heavier-duty wood shear available in the market today. You can easily cut, lift, carry and place large trees, cut them down further, or simply pile them in a truck or anywhere you like. Tear out stumps while you're at it. This excavator attachment means business! If you have a serious land-clearing project and need to remove trees efficiently, this is your tool! Available in mechanical and hydraulic versions.
100% made in the US with 100% US Steel. 
Mechanical and hydraulic versions are available
Shear and split stumps, logs, ties, poles, and roots for recycling
Pull stumps from the ground with ease
Separate dirt, rocks, and other unwanted debris material
Available for excavators with 40,000 lbs up to 79,000 lbs operating weight