It's that time of year again – spring is upon us! That means it's time to start thinking about landscaping.
Yes, it may still be March, but the season and weather is just about right to begin trimming hedges and grinding stumps. It's best to get ahead of the game and get your landscape attachments now before the seasonal rush!
Another benefit of ordering early: if there are any shipping delays, you will still receive your product in time to start your landscaping projects on schedule.
Here are the top 4 landscape attachments for 2022 that you don't want to miss.
1.    Solaris Mini Excavator Mulcher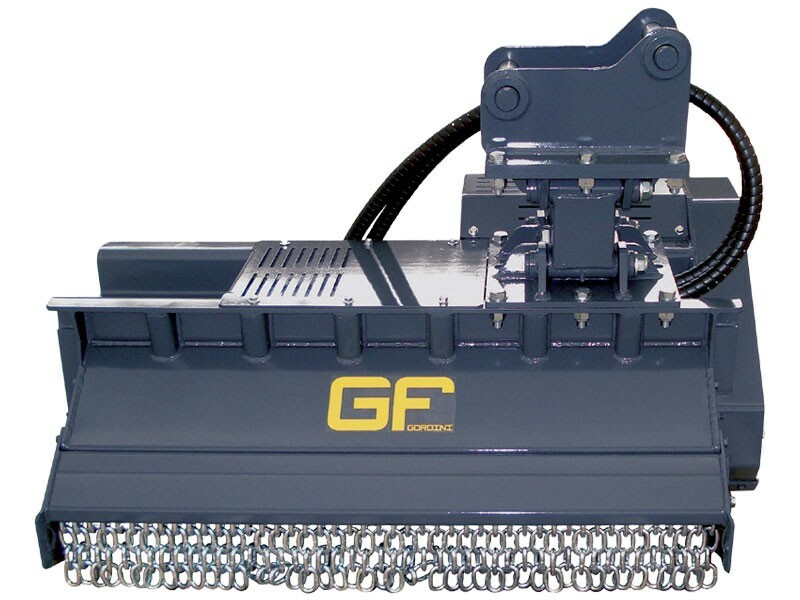 Yes, you read that right: a mini excavator mulcher! There's no reason you shouldn't be able to have an attachment on your mini excavator. It's perfect, in fact, because it's the just the right size to get into tight spaces. But don't underestimate the power of this mulcher: it pulverizes the ground with ease (which, incidentally, is an excellent method of preventing grass fires).
Learn more about the Solaris Mini Excavator Mulcher here.
2.    Solaris Rock And Tree Handler
The Solaris Rock and Tree Handler skid steer attachment is a must-have for the serious landscaper. This piece of heavy equipment enables you to pick up trees, rocks, and other heavy objects and hold them in a tight grip so you can move them to their new position with ease. The key to its functionality is in the design: it rotates up to 127 degrees, and its powerful gripping fingers open up to 46 inches, so that you can adjust the angle of the object in midair without slippage.
Check out our 5-finger and 3-finger rock and tree handler attachment options here.
3.    Solaris Hedge Trimmer For Excavators And Skid Steers
One of our most sought-after excavator attachments this spring is the Solaris Hedge Trimmer. When it's time to cut back that old winter and new spring overgrowth, this is the tool you want on hand. It allows you to trim deep inside hedges and reach tall trees, as well as mow down long grass and brush. The newly designed skid steer mounting frame also allows you to quickly switch the hedge trimmer between the left and right sides of the parent machine.
Don't have an excavator? Not to worry, as this attachment also works on skid steers! Learn about this feature and more; click here.
4.    Solaris Rabaud Stump Grinders For Excavators
Spring is the best time to clear away any trees that died over the winter, as well as the stumps that remain once you've chopped down the trunk. For this task, we recommend the Rabaud Stump Grinder.
Since 1974, the Rabaud company has been producing high quality heavy equipment, including excavator attachments like this stump grinder. Its repositionable discs with carbide teeth allow it to perform better and for three times longer than similar offerings by competing brands.
Those unsightly stumps will be out of sight and out of mind in no time with this useful attachment.